Fourth stop on the HoloLens Presentation Tour at one of my favorite creative spaces in Madison – the Madison VR Meetup group!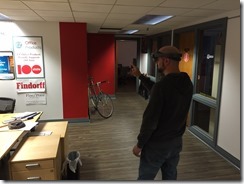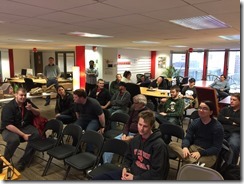 Talked at 6pm – then DEMOED all the way until 10 PM! – when the HoloLens' batteries finally died! Awesome time – and quite a few Holo Converts. 🙂
More talks on the way! And keep adding more to the HoloLens Presentation Tour – if you or your company want to get Hands on with the HoloLens – just reach out to me (lance@lancelarsen.com)!